I'm writing a book about React!

2 minute read
---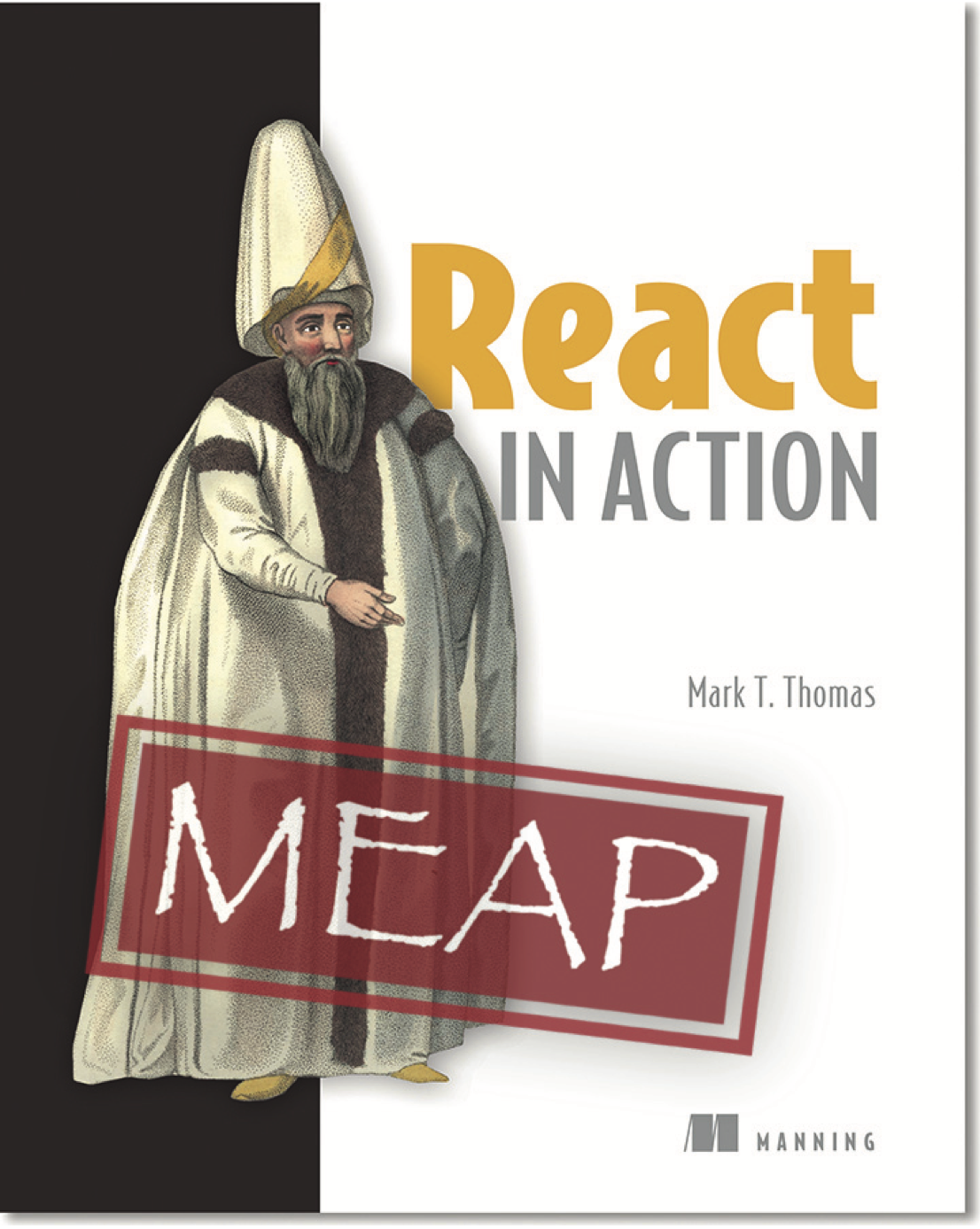 This year, I've had the pleasure to have been working on a book about React for Manning Publications. It's been a humbling, hard, fun, and extremely rewarding experience so far. I am deeply thankful to my wife, family, friends, and all the people at Manning who have supported me in this endeavor!
Writing has always been a passion of mine and it's long been a goal of mine to write and publish a book. I never thought that dream would become a reality so relatively early in life (I was figuring I'd have to wait till I was ~60 to publish my memoir, "Tictactics: Thoughts on Life").
One of the best things about writing this book is that I'm actually really excited about what it's about. Not every writer is given the chance to write about what they're excited about — sometimes it just falls to them to explain/explore something. Not so here — I am so excited about the things happening in the React world and what it can do for engineering teams.
What's in the book?
React in Action is broken into several major parts. In the first section, you'll meet React. We'll dive into some of the fundamental ideas in React and work with components. We'll work our way from "raw" React (no transpilation, no syntactic helpers) towards JSX. We'll move from basic static components to ones that are dynamic and interactive.
In the second section, we'll explore the different ways that data works in React as well as diving further into components. We'll cover core topics like lifecycle methods, data flow, forms, higher-order components, and testing.
In the last section, we'll build on our work in the previous sections to explore React application architecture with Redux, server-side rendering, and React Native.
Lastly, several appendices at the end of the book will cover other topics like React tooling and ecosystem. One of the frustrations I've had with technical writing has been in its stilted, dry dullness. I firmly believe that technology can be exciting, compelling, accessibly-explained. My hope is that your experience reading React in Action will be jargon-less and full of clear, helpful explanation and insight.
Today, the MEAP (early access) program started. The MEAP program is great because it improves the quality of the book and lets you play a key part in that.
In case you missed all the links above, you can buy React in Action here.
Cheers!